Preparing a move to Toronto is a big project for anyone, even if you already live in the region. One of the most important steps is finding the perfect neighborhood to call home.
Banbury-Don Mills
is a luxury residential neighborhood in the North York district of Toronto. Driving down its picturesque avenues, it's hard to believe that the bustle of downtown is only a few blocks away. Banbury was cultivated as a model community in the early 1960s, designed to provide peaceful living and green spaces to the hundreds of families who call this region home.
If you are getting ready to relocate to Banbury, your checklist is essential for a smooth and enjoyable household transition. Banbury-Don Mills has everything you need to truly enjoy your move if you plan ahead and remove obstacles before they arrive. Whether you're an old hand at moving or this is your first big relocation, here's everything you need to relocate to your new Banbury home.
Our best tips for relocating to Banbury real estate
Banbury go-bag: Pack your walking shoes and sunglasses
The first thing you want to do when preparing to relocate is to pack your go-bag. This is the bag you will arrive with before the moving truck arrives and before you can unpack a single box. Banbury has many beautiful parks and green spaces woven through the neighborhoods of beautiful estate houses and high-rise condo campuses. If you're looking forward to a
relaxing stroll
as soon as you arrive, pack your best walking shoes and sunglasses in your go-bag.
When preparing for your move, start with a piece of personal luggage. A medium-sized duffel, rolling suitcase, or large backpack are all practical choices. In this, pack as if you were about to travel for a week. Include several versatile and wrinkle-resistant outfits, sleepwear, toiletries, medications, and any daily personal items you will need. Don't forget your phone, personal devices, and chargers.
Pack a go-bag for each family member, including pets, and don't forget your walking shoes.
When packing boxes, plan to unpack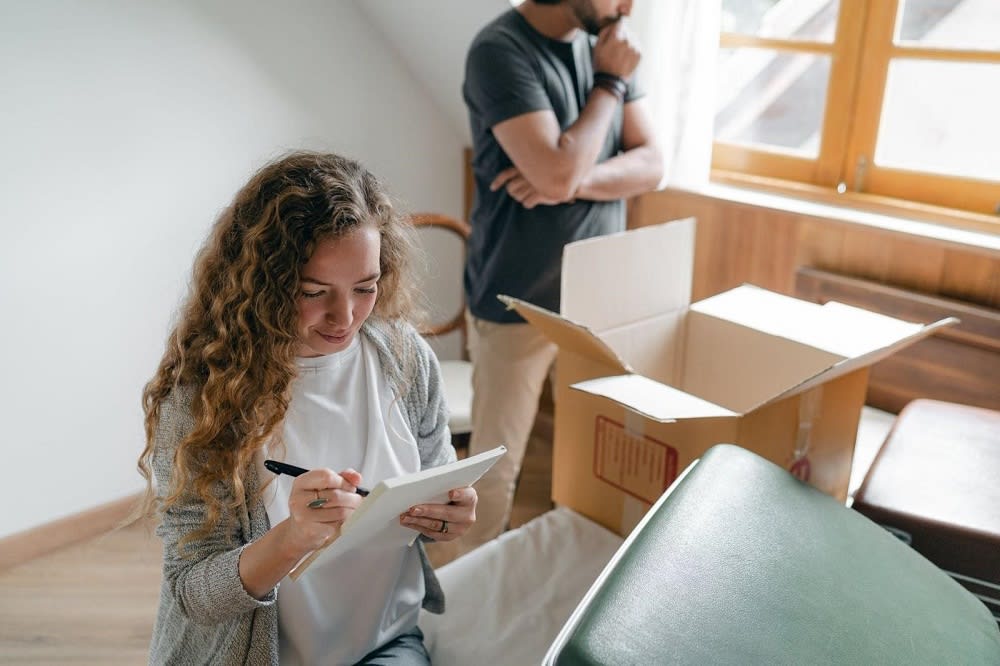 Consider your future self unpacking in your new Banbury home when you pack each box.
Whether you hire professionals or pack each room yourself, you'll want boxes that stack well and are easy to identify when it comes time to unpack logically. This will help you reassemble each room in your Banbury home quickly and beautifully without needing to rummage through boxes for missing items.
Pack contents in sets and for stability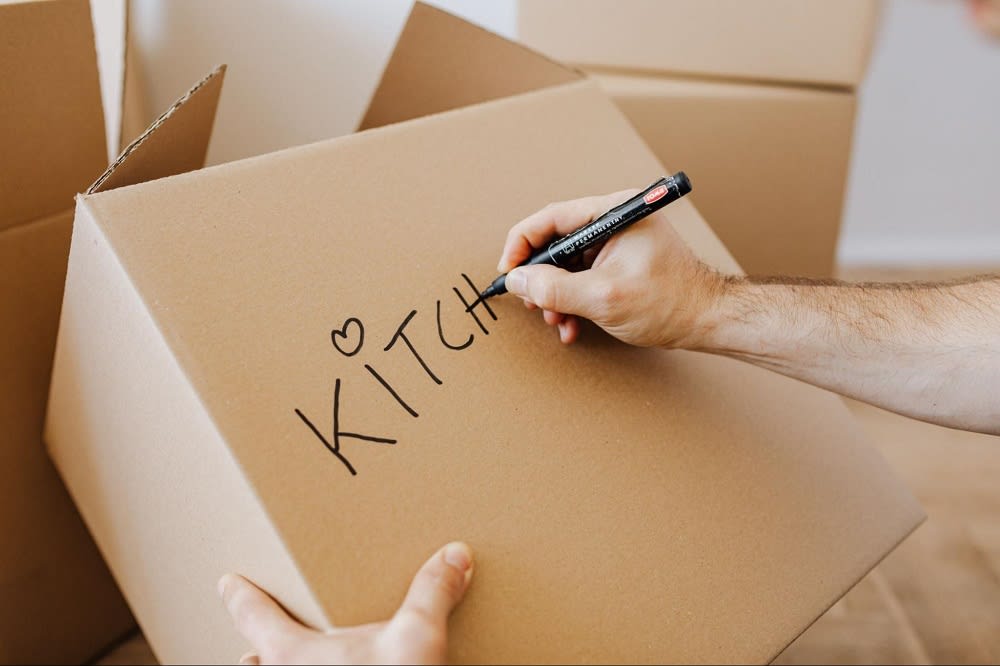 Start by packing each box in a logical way. Pack items in sets, clearing one shelf, drawer, or equipment system at a time. Label each box by the row of books or the category of toys within. Keep remotes, controllers, and cables bundled with their primary devices when you take apart the entertainment center. Use cable ties or loops of tape to keep everything tidy within and clearly labeled if there might be some confusion in setup when you unpack.
You can even take photos of specific setups before you take them apart to make them easier to reassemble later.
When you stack items into boxes, stack the heaviest and widest items at the bottom and try to give each box a vertical structure so that it cannot be crushed. Boxes of even consistency (such as folded clothes or books) are the best for stacking safely.
Detailed labels and color-coded tape
As you fill boxes, label them in detail with the contents. Too much is better than too little. Label boxes containing electronics or fragile things clearly, so movers know to take extra care. Labeling the sides with a content summary is also useful when your boxes are stacked.
Secure each box with packing tape, then use colored masking tape to color-code your boxes. We recommend color by room, but you can use two tape colors to indicate room and shelf or room and closet. When it comes time to unpack, you'll thank yourself for this quick and easy visual sorting tool.
Sort by room, weight, and fragility
When stacking boxes for the movers to load up, sort first by room, then by weight, then by fragility. Place the largest and heaviest boxes on the bottom, with lighter, smaller, and more fragile boxes on top. Make sure fragile boxes are clearly labeled on all sides.
Get to know your movers
Communication with your movers is essential to making sure you're ready for a smooth relocation. You want to arrive at your Banbury house or condo knowing exactly when your items will come, that they are in good hands, and that you have insurance if anything incidental happens en route.
Plan your schedule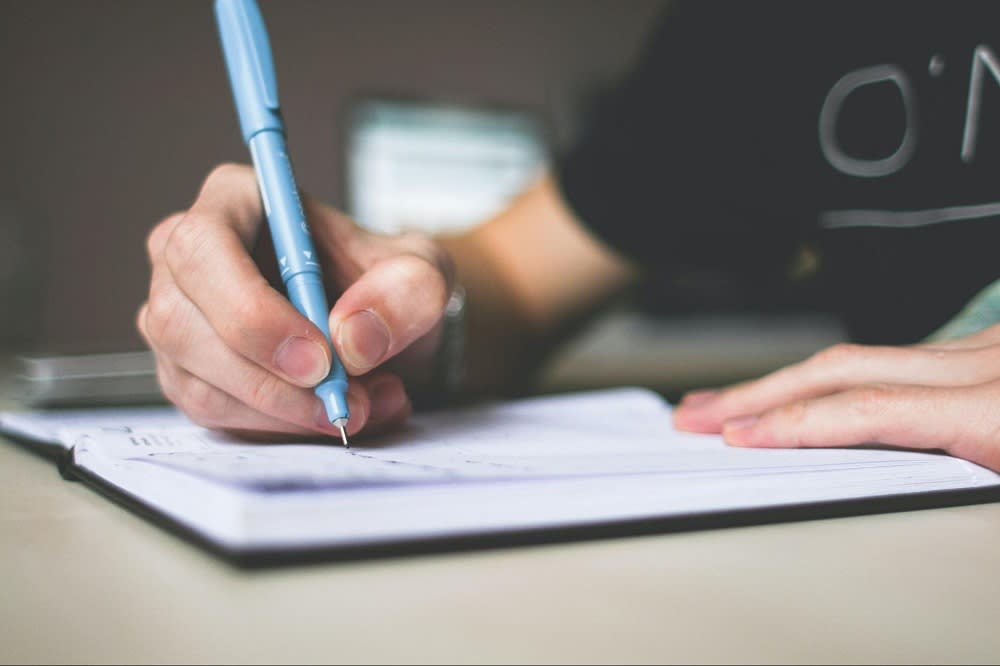 Make sure you and your movers are on the same page before you wave to the departing truck and begin your own travel. Know the exact time they will arrive to load the truck, the route the truck will take, and a close estimate of its arrival at your Banbury home. This way, you can make your travel and arrival plans to coordinate as smoothly as possible with the arrival of your things.
Book moving services or materials
Know the moving services you will need and plan accordingly. Moving into a luxurious Banbury condo? Let your movers know that stairs or elevators may be required when moving items into the home. Need packing services or furniture disassembly and padding before the truck can be loaded? Your moving company likely provides everything you need, provided you book the services ahead of time.
Schedule your moving insurance
Make sure there is
moving insurance
in place and that the terms are satisfactory. Many movers include basic insurance and offer supplemental insurance for higher-value households. You can also arrange for private moving insurance to ensure that any damage is fully covered.
Talk about stability planning
It may give you peace of mind to converse with your movers about box stability in the truck. This conversation will ensure that your movers give all the right answers when discussing weight, size, and securing when preparing your boxes and furniture for transport.
Stay in touch during travel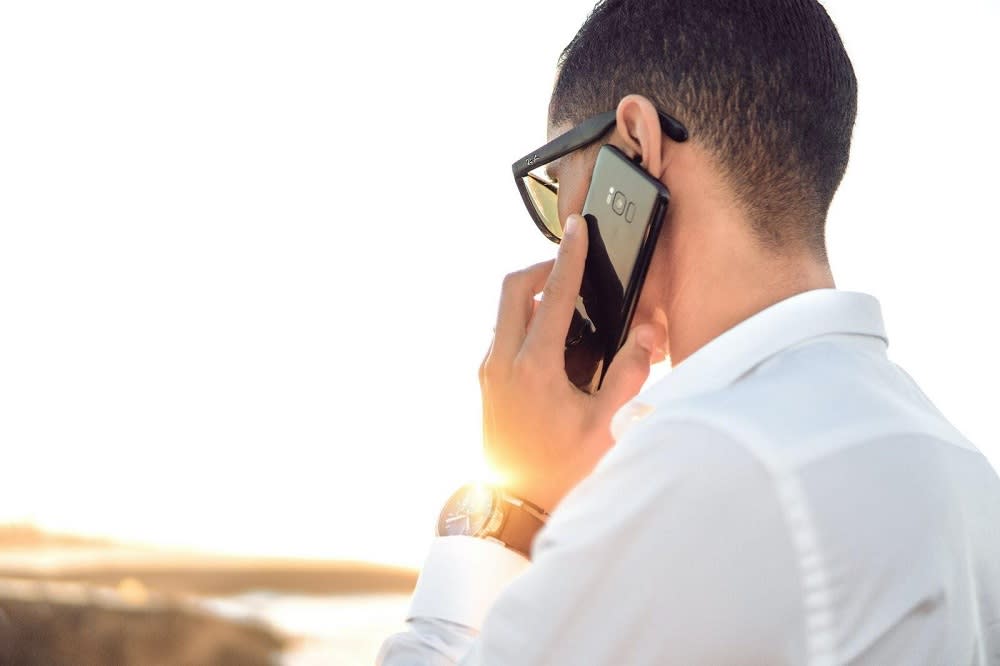 Have the cellphone number of the movers who will be driving the truck and stay in touch during transport. This will allow you to smoothly coordinate the arrival of your household contents to your new Banbury home.
Prepare for a graceful arrival in Banbury
Finally, it's time to prepare for your graceful arrival. While travel may be tiring, why arrive in anything but style? With a bit of planning ahead, you can make sure everything about your arrival is ready before you get out of the car or step off the plane.
Have the key ready before you travel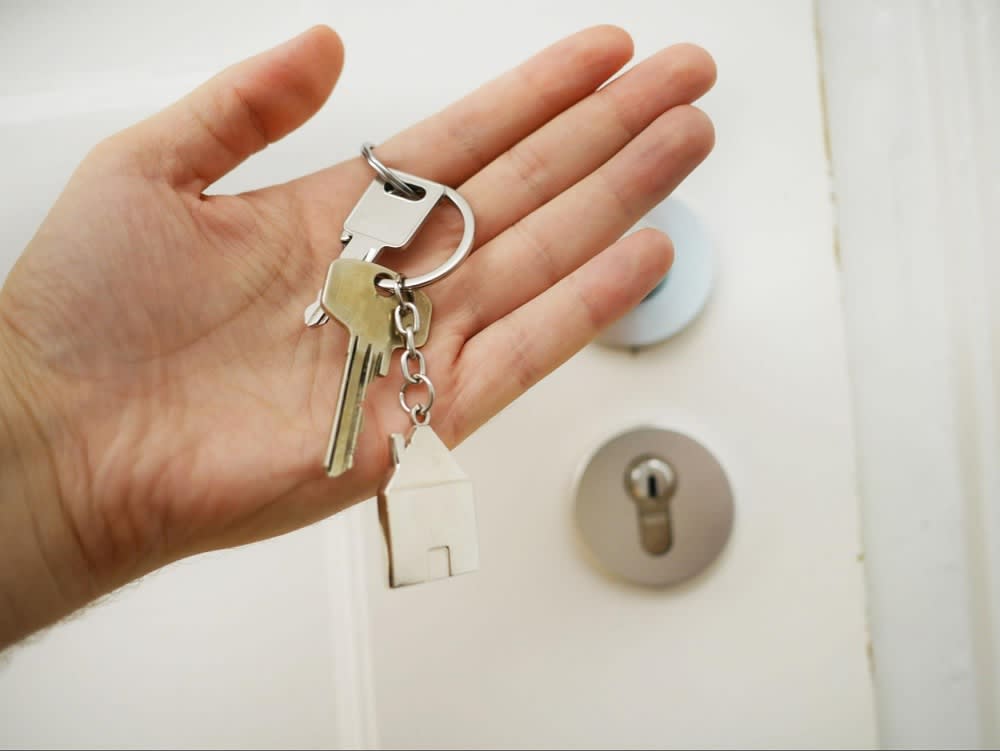 Do you already have a key to the new house? Make sure your Banbury real estate key is mailed to you or waiting with your Realtor when you arrive in Toronto. If the key is already on your key ring, you can step into your new home for that first deep breath of ownership as soon as you arrive. You may have the key hidden in a known place, waiting in a lockbox on the door, or you can arrange to meet your Realtor for lunch and pick up the key over excellent Banbury-Don Mills restaurant cuisine.
Ask someone to turn on the lights and air before you arrive
Why arrive in darkness? Take over the utilities for your new home a week before arrival, and then ask someone to warm up the house for you before you arrive. Your Realtor, the building manager, or a friend in the area can make sure the lights are on, the fridge is cooling, and the air is ready to keep you seasonally comfortable so that the home feels truly welcoming when you arrive from travel.
Pack your go-bag for a comfortable first night
Often, personal travel is faster than the moving truck. Whether you drove yourself or took a plane, you will likely find the home empty and waiting a day or two before your items arrive. Many people love this time in the open spaces of a fresh new home. Pack a bedroll with your personal bag and enjoy a night camping out in your Banbury home before the moving truck arrives. Try your first local takeout order and enjoy a night of Netflix on your laptop, or freshen up and see what beautiful parks and shops you can find walking out your front door.
Or book a hotel room for a luxurious arrival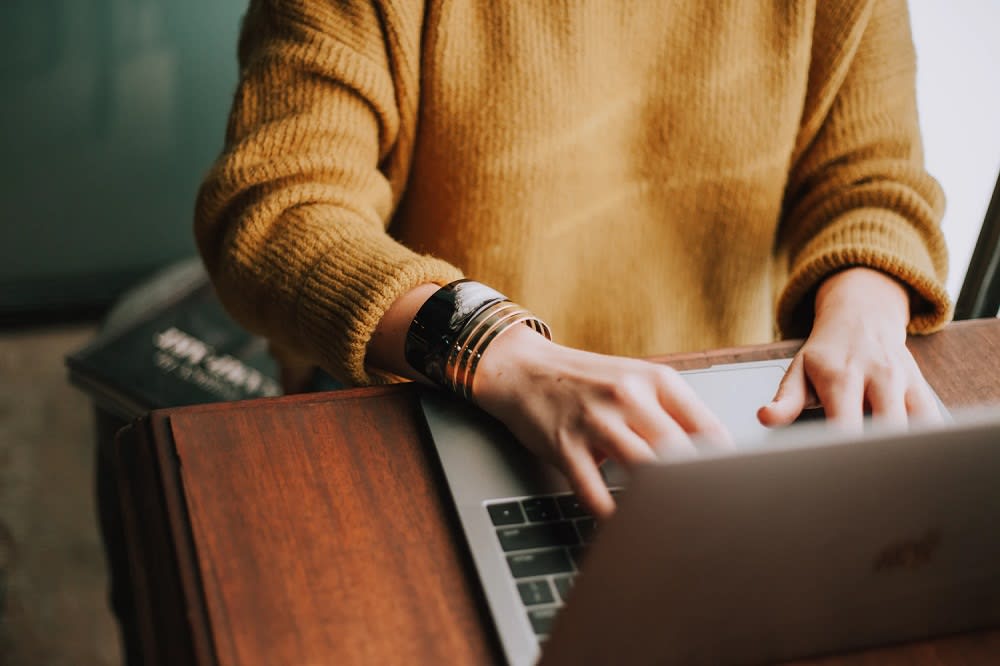 Source: Unsplash
If you'd rather arrive at a home already furnished and boxes waiting, you can book a hotel room instead. Banbury has some stunning hotels to choose from, so you can relax in luxury as you make arrangements and wait for your moving truck to arrive. A hotel stop may also be ideal for those relocating for work who may need to begin a new job before they have a desk or wardrobe at home to work with.
Explore the parks and restaurants before your movers arrive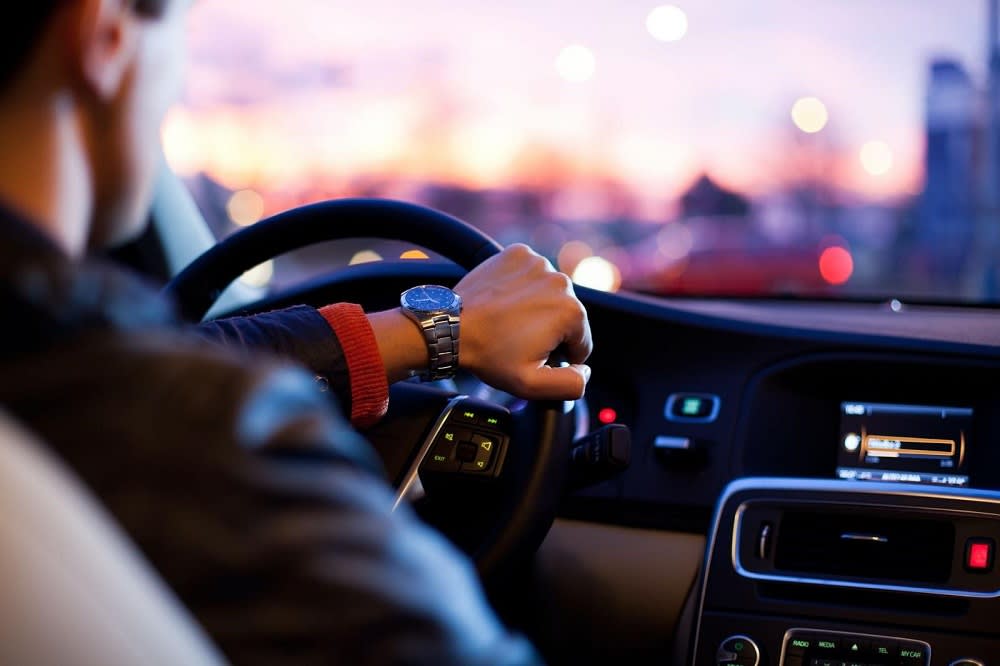 Source: Unsplash
While you're waiting, take in your new neighborhood. Banbury-Don Mills is a beautiful area of North York, Toronto, with many
cultivated parks and high-end shopping areas
designed for pleasant pedestrian enjoyment. Jogging paths, playgrounds, mini-lakes, and commercial plazas make up the non-residential elements of Banbury real estate, with a delightful selection of restaurants and entertainment venues to choose from.
Pull out those walking shoes we mentioned at the beginning of this article and flip on your sunglasses for some beautiful walking or driving in the short time before your household items appear to be unloaded.
Lay out rugs for the movers before the first box
Last but not least, prepare your Banbury home for the movers to arrive. Lay down a few utility rugs to protect the floor from boots and furniture, and keep a stack of towels handy in case of bad weather and puddles. Prepare a few cold beverages of water, lemonade, or soda for your movers, and be sure to ask if you need help stacking boxes in the right rooms or reassembling the furniture that was packed away. Movers are beneficial and will give you handy tips while arranging your new home.
You have arrived. Welcome to Banbury.
Welcome to Banbury. Having fully executed your relocation plan, you will find yourself comfortably settled in your Banbury home with a palace of boxes to unpack into beautiful new spaces.
A smooth and enjoyable Banbury relocation with Ghazal Baniasadi
How do you make sure you're ready to relocate to Banbury? It's all about planning ahead. The first step, of course, is to find the perfect
Banbury home
. Whether you have your eye on a certain luxury Banbury property or are still looking for the right abode, the Ghazal Baniasadi real estate team can help you find your ideal Banbury home for a perfectly smooth relocation and luxurious arrival.
Contact us
today to begin.