When you list Uplands homes for sale in the midst of such a hot market, you might think you can get away with simply listing your property for sale as-is.
In reality, however, it's going to take some time and effort to prepare your home in order to attract top dollar offers while hoping your home sells relatively quickly. One of these preparations is home staging, and it can help maximize your home's return on investment.
What is staging? It's when you clean, declutter, depersonalize, and arrange the furniture and décor so that every room shines and potential buyers get a feel for what it would be like if they lived there.
It might sound overwhelming, based on other things you need to do to sell your home. But it's really not, and it will give you a head start on packing up and moving to a new home.
Understanding the Market
According to Zolo, the current average price of Uplands homes for sale is $2,731,224, an increase of a whopping 44.2% increase in the last year and an increase of 32.7% in the last quarter. Homes here are on the market for an average of just 24 days. When you sell in Uplands, you need to make a fantastic first impression — and fast.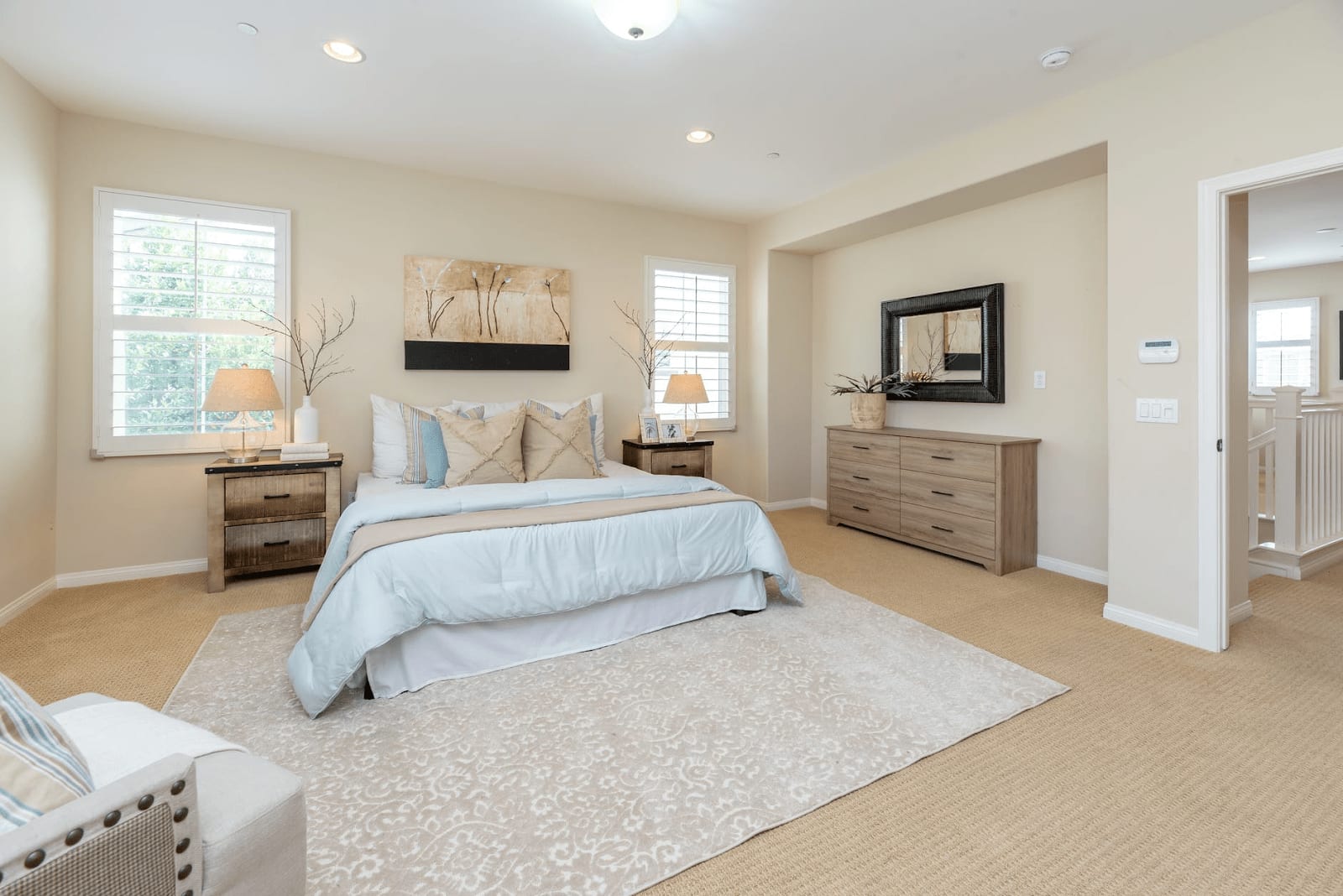 Why stage?
Statistics firmly back up the value of staginess on ROI.
According to the National Association of Realtors' 2021 Profile of Home Staging, 47% of agents for buyers said staging had an effect on most buyers' view of the home, and a whopping 82% of agents said staging made it easier for their clients to visualize themselves living in that home.
Additionally, 23% of buyer's agents said staging a home increased the dollar amount offered between 1 and 5% compared to homes that hadn't been staged.
So in a market like Uplands, that can add up quickly. The more attractive Uplands houses are to buyers, the more effort they will put into making sure they are the ones who sign the dotted line.
How to stage
Follow these steps for successful staging:
Declutter
The first step is to clear out as much clutter and unnecessary possessions as possible. The overall effect of staging should be to allow potential buyers to see themselves and their possessions in your house. In order to do that, you need to remove as many of your possessions as possible, including removing all personal touches.
Start by removing all family pictures from Uplands homes for sale and any other touches such as artwork, kids' toys, sports equipment, and décor that will distract potential buyers. Despite all the loving touches you've added to your home over the years, this is the time to start detaching yourself emotionally.
Another bonus to staging is that it will give you a head start on packing. Box up everything you don't need from now until the time you move and put it into storage. For items you won't need even after you move, donate them to charity, recycle them, or throw them away.
Clear out every space in Uplands houses, not just what's visible. Buyers are going to poke and prod in closets, cupboards, vanities, and even the pantry and medicine cabinets to see how much space they'll have. Try to clear these areas by at least 50%.
Clean
Clean your house thoroughly from top to bottom — literally. Clean every countertop, all the windows, every fixture, polish the hardwood floors, and steam clean the carpets. Make sure all light fixtures are working and replace heavy drapes to let the sunlight in. Buyers will scrutinize every corner of the property, so you'll want it to shine. Need a little help along the way? Your Uplands real estate agent might have recommendations for cleaning services so that you don't have to do all the heavy lifting yourself.
Paint
Another part of depersonalizing the property is to give the interior a fresh coat of paint. Your favorite color is probably not the favorite color of most of the buyers who will be walking through your house, so go with neutral colors such as beige, grey, or off-white. However, experts suggest that you paint one wall in your living room in a pleasing, contrasting color that is sure to pique the interest of buyers.
Arrange furniture thoughtfully
Remove any excess pieces of furniture from the living room and arrange what is left around a focal point, such as a picture window with a terrific view, the fireplace, or an entertainment unit. Let the personality and floor plan of the major rooms, such as the living room and master bedroom, really stand out.
Arrange pieces so buyers can move easily through the house.
Put some final touches on the living room with an attractive wall hanging or two, throw pillows in contrasting colors, some nice light fixtures, and an area rug. Make the room light and airy but not overcrowded.
Focus on curb appeal
No matter the season, don't forget to spruce up your landscaping, clean the front porch, and maybe even repaint the front door to make it look inviting. That's where buyers will truly get the first impression of your home. Seasonally appropriate decor signals a sense of care and intention to the buyers which will surely carry with them as they explore the property.
Find a professional agent
One of the best sources of advice for staging Uplands houses for sale will come from the great real estate agent you hire. This is an important first step, and the agent you hire should be well-versed in completing transactions for luxury properties in Uplands, including understanding the recent pricing trends. When you work with Ghazal Baniasadi, you can rest assured that you'll have a knowledgeable luxury real estate agent in your corner. If you plan to list an Uplands home for sale, let Ghazal put his years of experience to work for you.