Are you considering selling a home in Toronto's highly-desirable South Richvale neighborhood? This charming suburban neighborhood is full of upscale shopping and dining options, host to a number of exciting annual events, and features parks and other outdoor spaces that are ideal for families. It's no wonder that South Richvale is one of the most competitive of Toronto's neighborhoods for prospective home buyers.
If you have South Richvale real estate you plan on listing, you need to understand that while prices are up and buyer interest is at an all-time high, properly preparing your house is key to maximizing your sale price.
Follow the steps below to ensure your South Richvale home is as appealing as possible to prospective buyers.
Declutter
Residents who have lived in a South Richvale condo or house for years have likely accumulated a lot of stuff. Unfortunately, that stuff can make your home appear cramped or less desirable, based on the subjective tastes of your potential buyers. Before you list your home, do some purging and get rid of neglected clothing, furnishings, decor, toys, and other items you will no longer use or need in your next home. After you've gotten rid of everything you don't plan on taking with you, start on the items you do want to keep. Pack up out-of-season clothes, books, paperwork, small appliances, and anything you don't need quick access to and put them in a storage unit until they are ready to be moved to your new place. A separate storage unit will liberate your in-home storage and closet spaces for close inspection by potential buyers.
Repair
Most of those looking for South Richvale condos and single-family homes are not searching for fixer-uppers. They want a home that's move-in ready and free of both large and small issues they'll have to fix after they move in. Before you list your home, get a pre-listing inspection, so you can be proactive on fixing large issues that will show up in a buyer's inspection. You should also walk through your home with your South Richvale real estate agent and a handyman to identify smaller issues like scuffs, cracks, loose knobs or handles, and squeaky doors that could make buyers hesitant about making an offer.
Clean
No matter how well you've been keeping up on your cleaning, you need to go a step further before listing your South Richvale home for sale. South Richvale condos and houses that are sparkling clean from top to bottom are appealing to buyers, and the best way to get your home in top condition is to hire a cleaning company that specializes in preparing homes for the market. A pro will reach all the out-of-the-way places you've likely been neglecting, and around appliances, chandeliers, ceiling fans, and baseboards. They will also have the tools and equipment needed to get your home show-ready in a snap.
Depersonalize and neutralize
To attract the best offers on your home, you need to remove your personality and create a blank slate for buyers. This means removing items like stuffed animals, religious icons, decor, and framed family photos. You also need to pay attention to things like loud accent walls or unique pieces of art that could be distracting to a buyer. Repaint interior walls in warm neutrals like beige, taupe, or off-white. Rooms that are newly painted will look and smell fresh and help your South Richvale real estate gain universal appeal with buyers.
Stage
Staged homes spend 73% less time on the market than those that are not staged. They also sell for more. This makes it well worth the investment of hiring a professional staging company that will come in and redecorate and add, remove, or rearrange furniture to make your South Richvale real estate as competitive as possible. If you don't want to hire a professional, you can get some of the same benefits by staging your home yourself, as long as you follow best practices like making sure each room has a designated purpose and neutral decor. You can also opt for virtual staging to appeal to those who are looking for South Richvale condos online.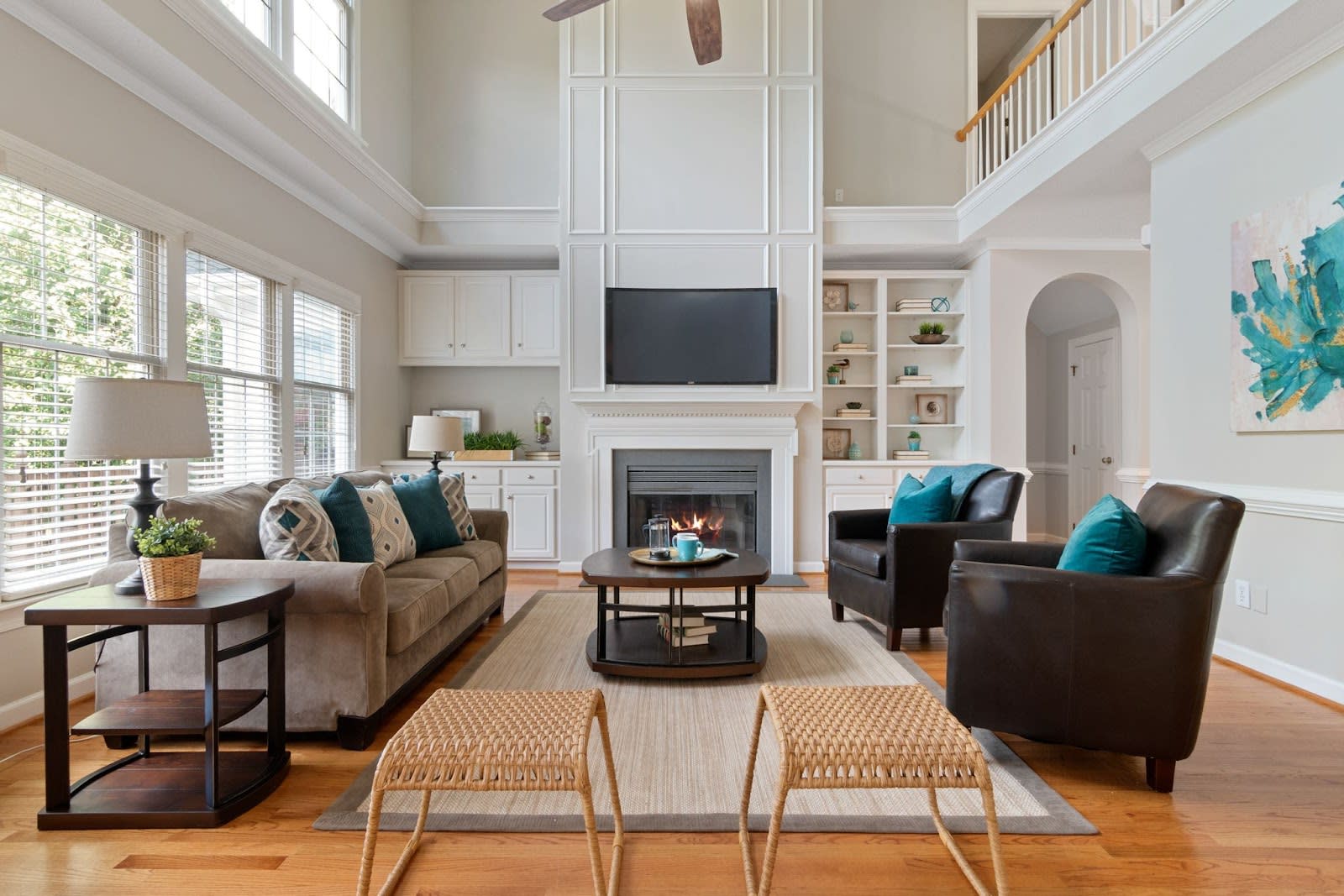 Boost curb appeal
If your home has an outdoor area such as a front walk, porch, or garden, you need to make sure each is in pristine condition—as they will be the first thing buyers see when they approach your house. Clean up any outdoor clutter, fix anything that's damaged, and consider repainting or replacing your front door. Add a finishing touch by placing potted plants or flowers near the entry, hanging a wreath on the door, and putting down a cheerful welcome mat.
Price it competitively
Pricing your home may not be part of the physical prep work, but it's still a crucial component of the selling process. In a market like Toronto's, that's been up and down, it can be tough to figure out how to price your home correctly. That's where your South Richvale real estate agent comes in. Your agent can do a comparative market analysis, where they look at similar homes to yours that have recently sold in the same area and compare it with their own experience in the market. This is the most trustworthy way of pricing a home correctly and driving traffic to your listing.
Ready to list Toronto real estate?
If you're getting ready to sell your South Richvale home, following the steps above will help you attract your ideal buyers, and substantiate your asking price. Reach out to trusted South Richvale real estate agent Ghazal Baniasadi for the best market analysis, local expertise, and customer service in Toronto. She and her team will help you list and market your home to ideal buyers, and be by your side throughout the listing, showing, and closing process. Contact Ghazal today!